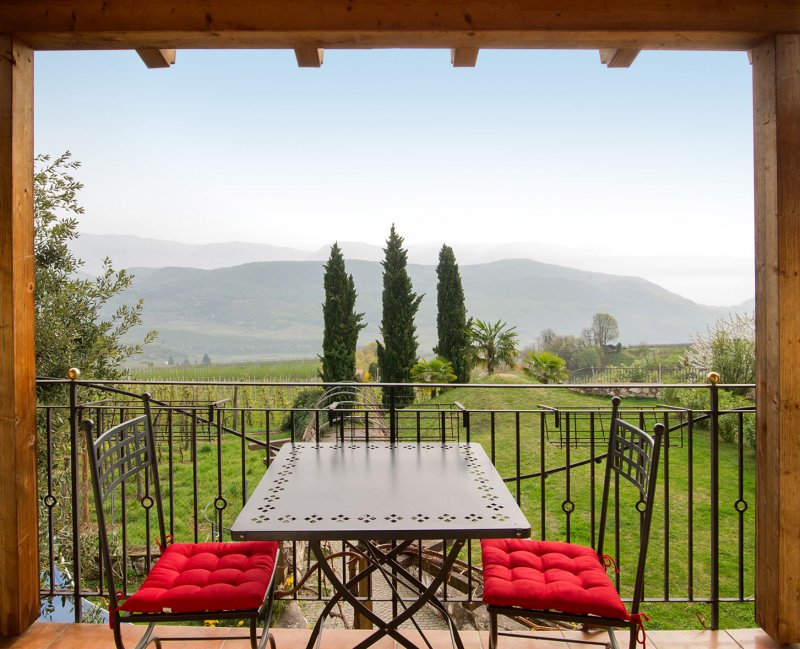 Lieselehof
South Tyrol is known for its Mediterranean sunshine and flair, its wines, its castles and the warm hospitality and its multiple culinary highlights. All this can be found overlooking the fascinating world of the Dolomites at Lieselehof winery & apartments
Here you are at home by winemakers.
Our exclusive chic and very comfortable independent apartments are fully equipped with all you need to enjoy a relaxing and unforgettable holiday.
Every morning, we offer a fresh bread delivery service, and upon request a special breakfast basket.
We also welcome you to our wine tastings and vineyard tours where you can discover the world of South Tyrolean organic wine making

Within a walking distance of 10 minutes you can reach the historical center and also the sports center (tennis, football, ice hockey, bowling courts, jogging tracks )
Only a short walk away is, the Mendel Alpine train station
Which will transport you up to the Mendel Pass the starting point for beautiful hikes at 1.350 meters high.
Distances:
SouthTyrol's Capital Bozen 15 min
Thermal and cure town Meran 25 min
Lake Garda 60 Min
Historical city of Verona 90 mins
Venice 150 min
It will be a pleasure for us to accommodate you as our guests at Lieselehof winery & apartments and to ensure that your holiday will be an unforgettable experience
Relax & enjoy in our spacious Chic and attractive apartments. Overlooking the wide valley giving a beautiful & unique panorama of vineyards ,forestry and gentle South Tyrolean mountain scenery.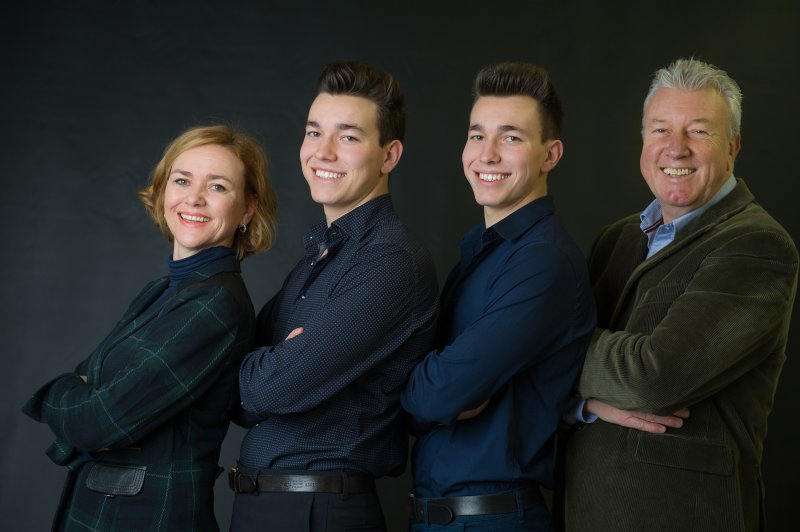 Our story
The name Morandell has been an old Kalterer sir name for over 400 years.
The name Lieselehof derives from my great grandfather Franz Morandell, born in 1835 and Elisabeth ( "the Liesele") Meraner. My great-grandfather died early, leaving his wife and wine grower Elizabeth with a handful of sons to bring up alone. From then onwards they became known as the " Liesele Buabn" therefore Lieselehof .

My grandfather, as well as my father were wine makers in Kaltern. My father Gottlieb Amadeus also dealt with the grafting of young vines. This was then done in our house exclusively by hand. He also produced rooted cuttings for vine nurseries.

As a winemaker, and pioneer in organic wine growing in Italy and book author, I would like to welcome you into our world of South Tyrolean organic wine making. and to spoil you during your stay at Lieselehof wine estate & apartments with our award-winning organic wines and our sparkling wine LIESELEHOF BRUT.
My wife Claire will spoil you too with fresh organic vegetables and herbs from our garden.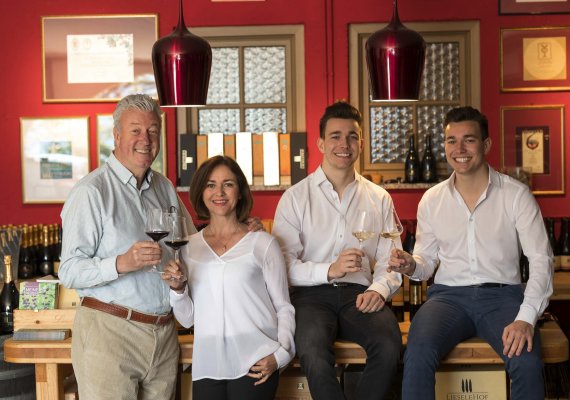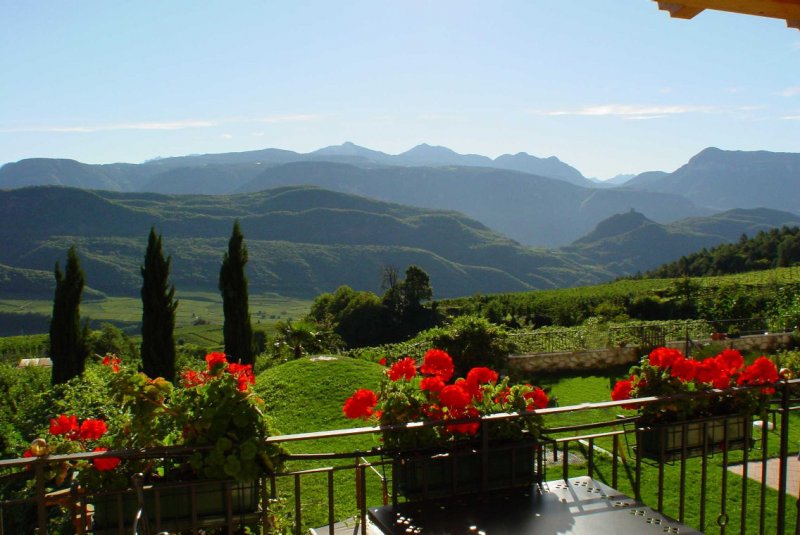 Availiable for our guests
A large car park
Sun loungers and garden furniture
A professional grill
Bicycle hire
Washing facilities for Motorbikes, cars and bicycles
Vine museum with 350 varieties from all over the world
Organic Vegetable and herb garden
Fruit orchard with apricots, plums, figs, apples, meddler fruits, quince, kiwi and almond trees,
Entertainment
Music and wine events in our cellar "Wine Rock Cafè Lieselehof "
Wine seminars and theme evenings concerning organic viticulture, wine and sparkling wine making
Film evenings, football-sport events shown on our cinema screen.
Excursions to the " Vino del Passo " vineyard on the Mendel Mountain Pass
Guided walks and hikes
Library with an international book collection
A collection of board games for everyone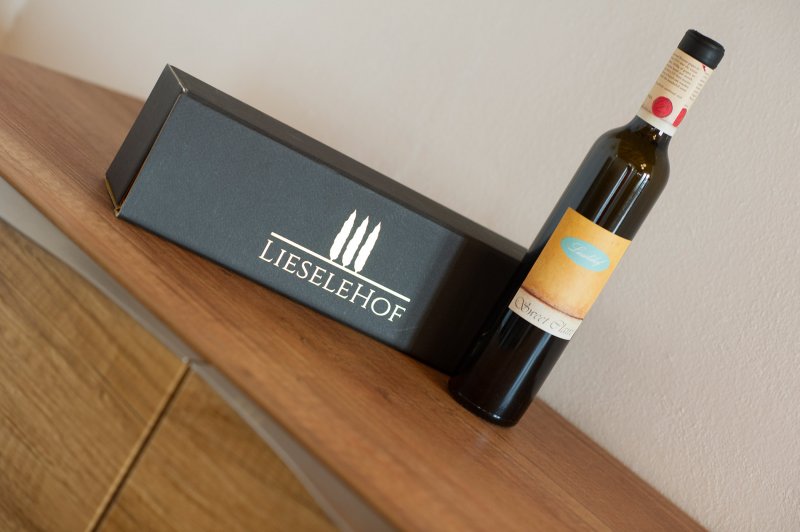 For your well being
Winery shop with wines, sparkling wines, homemade jams, wine vinegar, chutneys,
Olives, fruit and organic vegetables fresh from our garden.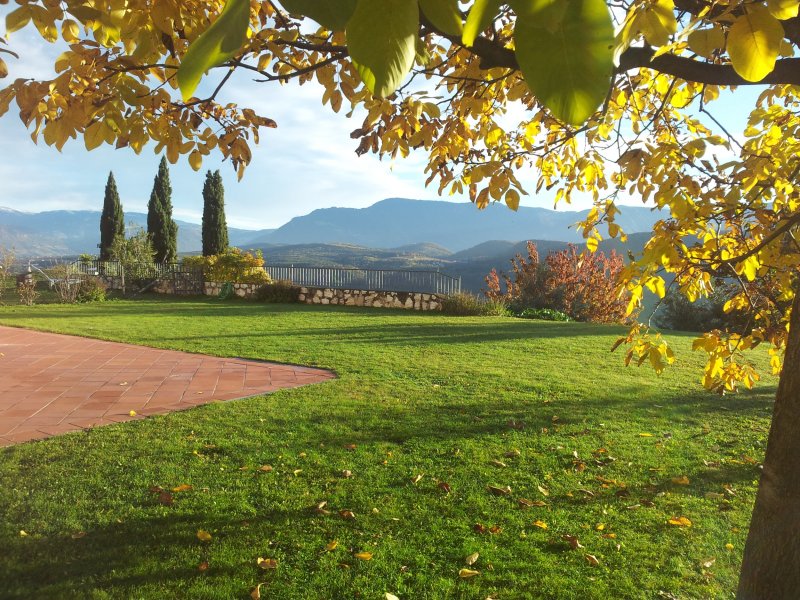 For children
Children's playground with swing, playhouse, seesaw and sandpit
Board games, books and toy collection
Table tennis
For animal lovers you can meet our dog Bella and our cats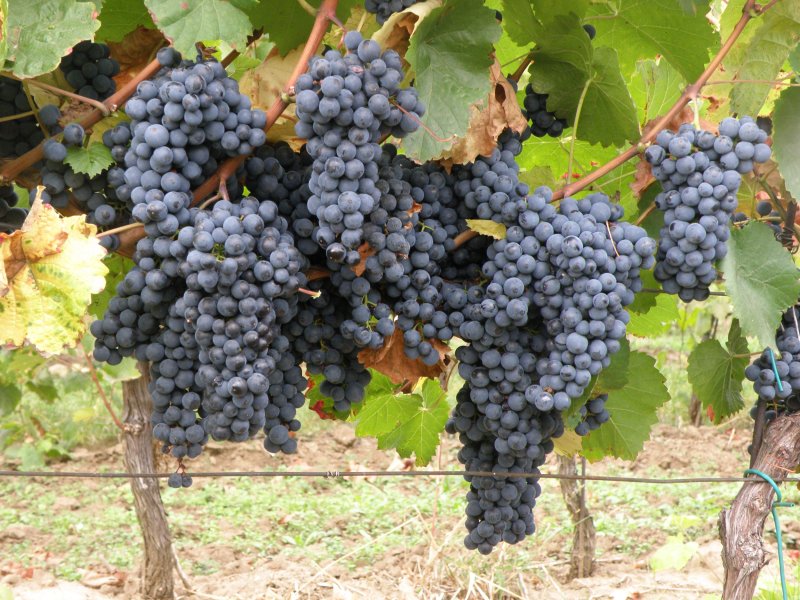 Activities at the winery
Daily guided tours through our certified organic vineyards, and the vine museum
Including a wine tasting in our wine cellar.
This service is available all year round.
There are many opportunities to participate in: wine harvesting, cooking polenta in the vineyards,
wine riddling, vine pruning and wine bottling